So the New Year has come and gone and with it brings everyone making New Year's resolutions.... have you made any? I haven't really but the past few days I've had this urge to organize things.
I bought bins to clean up the hats and scarves and mitts in the porch and bought bins to contain our beauty products on the bathroom and one to contain my small cluster of stuff accumulating infront of my computer. See, organization does not come naturally to me. I have what I like to call (don't snicker!) an artistic brain. I have my little clusters of things but can usually tell you where everything can be found... even over the phone and my husband can account for it!
Today I purchased a little zipper pouch on Etsy to wrangle up some of the clutter in my purse. I'm a purse-a-holic and have many styles but it never fails that you find a purse with little pockets for everything.... but the everything is just a tad bit too big to stay in those nice little pockets. Things are flying whichway and that in my purse and it's becoming more and more difficult to find things like lip gloss and kleenex when you need it. I thought little pouches would be a good idea on containing the jungle that's growing in my purse. I mean I have one already for my cell phones and Ipod and one for my hard drive I carry with me sometimes. Why not one for my kleenex and makeup-y things. This is the pretty little pouch I got this morning from
Heart 2 Handbags
... now I can't wait for it to arrive!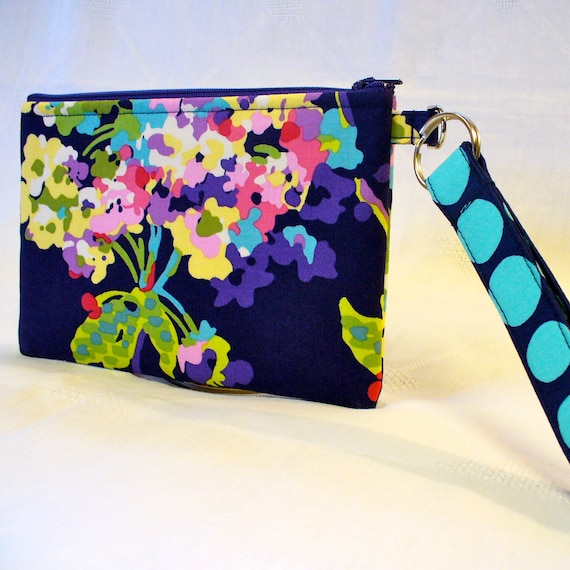 I'm hoping this need for organization takes over more this year. I could use a bit more organization in my life.
So what is your resolution for 2012?