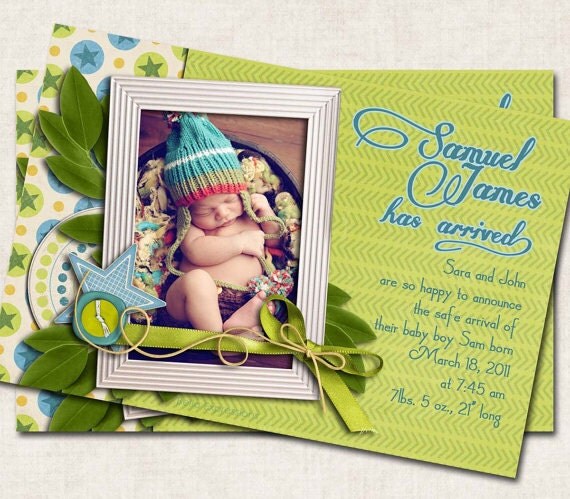 Let me make things easier for you now that you are busy with the new wee one... with my custom photo card service!
This card is packed with fun colours and big stars, it's the perfect way to frame your little star's photo. Soft shades of blue and green.... this card is absolutely delightful!Find it at: www.missbellaexpressions.etsy.com
Click Here to Visit My Etsy Shop!